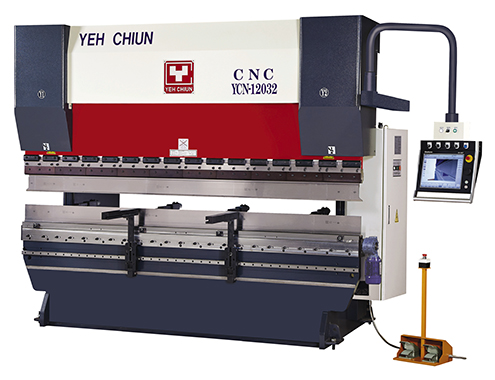 A hydraulic press brake is a machine tool used to bend a metal plate into a shape determined by its mold, and the workpiece is tightly fixed between a punch and a die to form a predetermined bend. When in use, the coil is energized by the wire, and after the electricity is energized, the pressing plate is attracted, so as to realize the clamping of the thin plate between the pressing plate and the base, which is suitable for the multi-metal forming operation.

The bending machine is mainly used as workshop machinery for bending metal and sheet metal, it can be done in a V-shape or a U-shape where it meets the needs of the industry. The bending machine requires accuracy in angle setting, finishing, measurement accuracy, etc.

Press brake adopts a steel welding structure, which has sufficient strength and rigidity, and adopts a mechanical stopper structure, which is stable and reliable.

Yehchiun R&D team offers high-quality hydraulic press brake, hydraulic shear and press brake accessories to satisfy the needs of customers. If you have any questions, please contact us now.