Description :
- Alignments are controlled within the unit simplifying installation.
- Sealed cylinder ensures low air consumption.
- Torques can be varied by regulating the supply pressure.
- Speed of engagement can be controlled by varying the supply flow rate.
- Single friction face design virtually eliminates drag torque.
- Axial thrusts are contained within the unit.
- Ldeal for high cyclic duties, tensioning and torque limiting opplication.
Specification :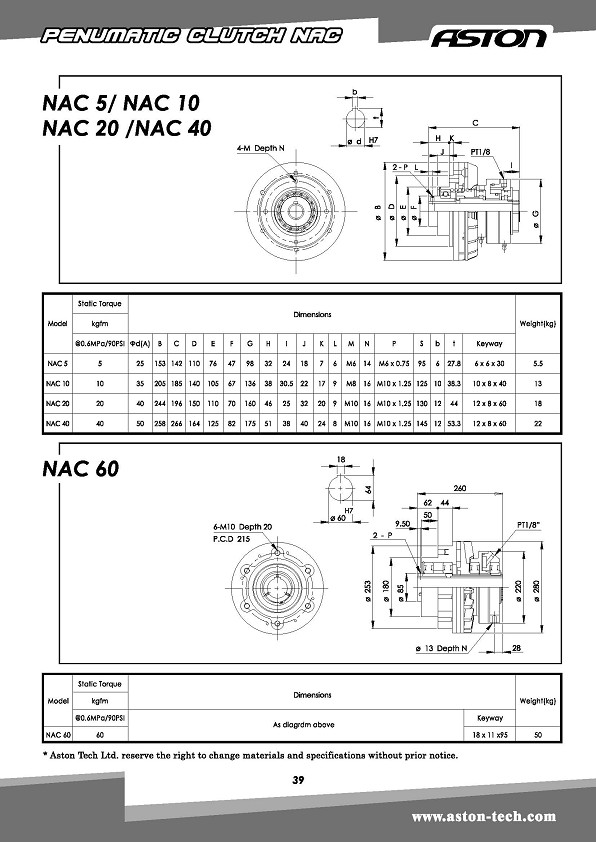 .