Description :
*Single phase, in-house use conveniently.
*Available voltage from 100~240V (+/-10%), 50Hz / 60Hz
*Permanently Magnetic DC Brushless Motor, IP54, with insulation F and has overheat protection.
*Dual speed offer, with infinitely variable low speed through adjustable pendant control button.
*Variable frequency control, low starting current, high efficiency, energy saving.
*Protection : (1) Clutch overload device (2) up / down limit switches (3) Emergency stop button
*Electric control has protection, with 10 failure codes memory, easy to identify breakdown cause. Easy installation and maintenance.
*Provides high reliability and long life.
*Low noise,
*Compact design. With a plastic case packing, easy to carry.
*Optional New remote control which adjust speed through handle the angle of remote control.
Specification :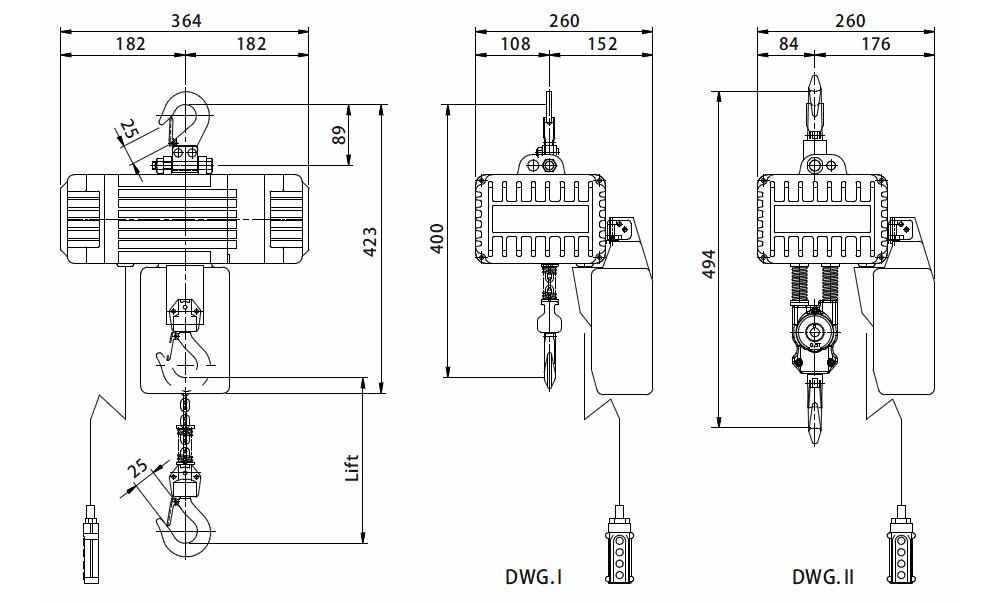 Portal Crane Specifications:
Chain Bucket No. Selection Table