Additive is being used more often to make tools for subtractive manufacturing
Oct 03, 2019
A number of major cutting tool manufacturers are taking their products in bold new 3D-printed directions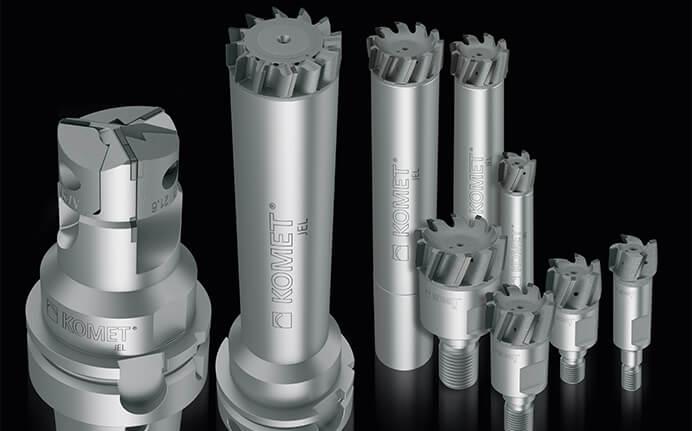 Full disclosure: I write about subtractive as well as additive manufacturing. This means CNC machine tools, automation, and other productivity improvers, cutting tools, toolholders, and workholders—and much more.
As a result, I get to speak with product specialists and technical experts from all across the manufacturing industry, a significant number of which are embracing the 3D printing technology that many prognosticators said would one day put machine shops out of business. It should be clear to everyone involved at this point, however, that nothing of the sort will happen. In fact, additive and subtractive manufacturing are entering the next phase of a once quarrelsome relationship, promising a long-lasting and mutually beneficial marriage of technologies.
One example of this is cutting tools. I was probably one of the first to hear something that is now common knowledge: that a number of cutting tool manufacturers are taking their wares in bold new 3D-printed directions.
Sandvik Coromant, for instance, has developed a lightweight indexable cutter intended for long-overhang milling applications, and, coincidentally, one of its first success stories comes from Local Motors, a producer of 3D-printed vehicles.
The Swedish tooling manufacturer isn't alone. A recent post on the Iscar website discusses the possibility of 3D-printing internal channels in toolholder bodies for improved cutting fluid delivery, and even suggests that tungsten-carbide inserts may soon be printed. Komet Group is printing screw-on cutter bodies for PCD (polycrystalline diamond) end mills, while Kennametal recently renewed its patent on a 3D-printed drill.
Machine shops aren't the only ones getting attention from additive manufacturers. On the sheet metal side of the business, Wilson Tool and Cincinnati Inc. (CI) are each advertising their own 3D-printed press brake tooling, and CI has taken things further by developing several lines of 3D printers.
Add to that the universe of homegrown and commercially produced jigs, fixtures, robotic grippers, layup tools, and other manufacturing aids, and it should be clear to even the most conventionally minded of manufacturers that owning a 3D printer could add significant value to their operations, even if they have no desire to sell additively manufactured products.
Anyway, stay tuned. I'm sure there will be plenty more 3D-printed tool stories to report in the near future.
Source: The Additive Report