LED TV penetration rate reach as high as 90%
Dec 25, 2012
The LED TV penetration rate in 2013 is expected to fall between 80-90% largely due to major TV vendor Samsung Electronics expanding its direct-type LED TVs, according to market observers.
Samsung reportedly has plans to increase the number of LED TVs including direct-type ones it sells in 2013 while at the same time planning to fully stop CCFL TV production. Samsung is also expected to remain a top TV seller in North America during the time period, which amid an expected TV market revival in the US should help push the LED TV penetration rate up to as high as 90%, said the observers.
The observers also noted the penetration rate for direct-type LED TVs in 2013 is expected to surpass 50% as a result of Samsung's efforts.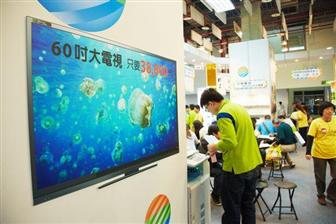 LED penetration rate expected to increase in 2013 largely due to Samsung Electronics
Photo: Michael Lee, Digitimes, December 2012
Source:digitimes.com