More New Zones to Unveil the Latest Global Market Trend
Dec 01, 2016

Top on the list of the worldwide toys events calendar, the 43rd edition of HKTDC Hong Kong Toys & Games Fair 2017 will kick off the new year with novelties and fun at the Hong Kong Convention and Exhibition Centre from 9-12 January 2017. As the largest fair of its kind in Asia and the second largest in the world, the Toys & Games Fair is expecting to welcome over 2,000 quality exhibitors from around the globe to join this spectacular event in 2017, to showcase a wide variety of products ranging from traditional toys to high tech games. In 2016, the fair has attracted over 45,000 buyers from 121 countries and regions.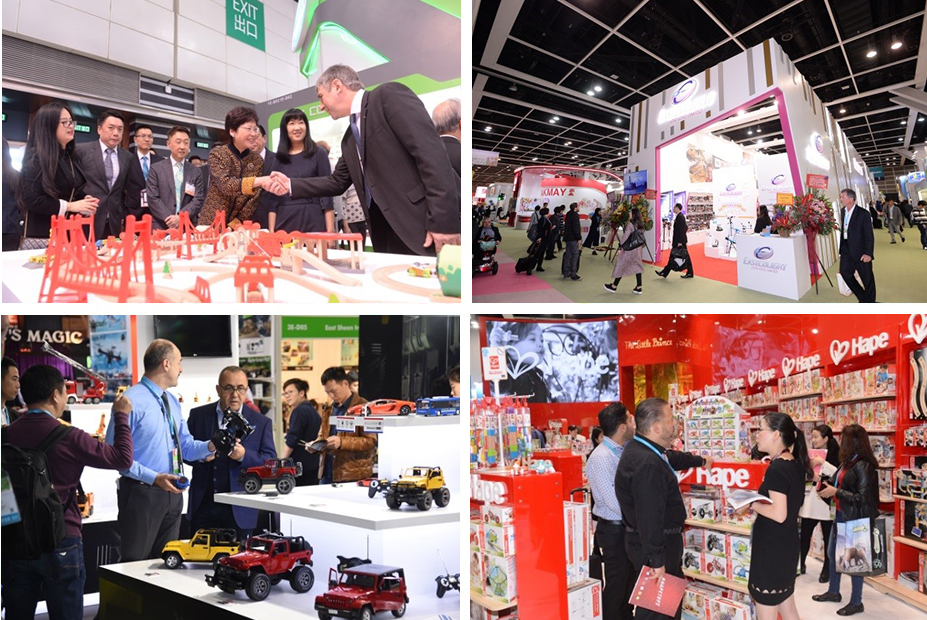 Introduction of New Theme Zones
Hong Kong Toys & Games Fair has always been the pioneer in uncovering the latest industry trends. In order to keep up with the fast-paced market, two additional theme zones will be introduced. In light of the booming pet supplies industry, Pet Toys Zone will bring in various brands like Ibaby Labs, Inc. from the US and DogLemi Pet Product Ltd from the Chinese mainland, exhibiting trendy and high tech pet toys and products, which is tailored to meet the increased sourcing needs of pet toy buyers. Another new product zone is the Fireworks Zone, which will introduce fireworks products of all kinds from quality exhibitors, including over 10 firework companies from Liuyang, the renowned city for fireworks on the Chinese mainland.

Other popular theme zones like Kidult World will highlight toys targeting at grown-ups, including hobby goods, models & figurines, magic items and action & war game items. Famous collectible figurine brand Enterbay will showcase 1/9 Scale and 1/6 Scale licensed NBA figurines. Long standing company Unbox Industries HK Ltd. will present different types of licensed toys such as Getter Robot Statue, which demonstrates the comprehensive services they provide, from concept design, to full production and quality assurance.

Smart-Tech Toys will mainly feature toys and games incorporated with Augmented Reality (AR) and Virtual Reality (VR) technologies, with one of the new exhibitors, Playable Creation Limited, showcasing the KONSEPT VR32 VR FPV HD DRONE (with VR Glasses). Mega Zone Creation Limited will present Cube Tastic!, debut smart tech toy by Putao Technology, which combines technology with the classic game Rubik's cube.

The signature Brand Name Gallery will gather over 200 renowned brands including 4M, Bburago, Eastcolight, Hape, Intex, VTECH and Welly, as well as new exhibitors like nanoblock and Soap Studio, offering branded toys and games of high quality and safety standard.

Various group pavilions will present a wide variety of products from around the world, including the Chinese Mainland, Taiwan, Korea, Spain, World of Toys Pavilion and many more. Among them the scale of the UK pavilion is more than double compared to that of 2016.

Diverse Activities to Foster Information Exchange
Apart from creating business opportunities, a series of activities will also be held to enhance communication within the industry. Highlighted programmes such as the Hong Kong Toys Industry Conference 2017 will welcome experts to share their insights on different popular topics, such as the international market trend and global safety updates.

Jointly organised with the Baby Products Fair, the Hong Kong Toys & Baby Products Awards 2017 is designed to encourage outstanding products based on innovation, functionality and safety, marketability and environmental friendliness. Award winning products will be launched and displayed during the fair period.

Boundless Business Opportunities
Held concurrently with the 43rd edition of HKTDC Hong Kong Toys & Games Fair are the 8th HKTDC Hong Kong Baby Products Fair, the 17th Hong Kong International Stationery Fair and the 15th HKTDC Hong Kong International Licensing Show. The four fairs will provide abundant trading opportunities and good potential for crossover business activities among the participants from various sectors.
Welcome to visit www.hktdc.com/hktoyfair to find out more!