TOOL JAPAN starts from Oct. 9 - 11, 2019
Oct 09, 2019

Japan's leading trade show specialised in hardware and tools, 9th INTERNATIONAL HARDWARE & TOOLS EXPO TOKYO will be held from 9th until 11th of October 2019, at Makuhari Messe, Japan, gathering all genres of tools & hardware from around the globe.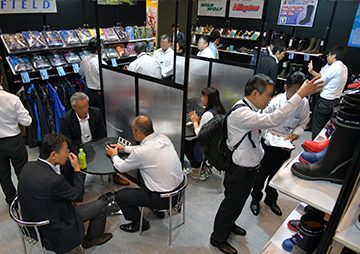 TOOL JAPAN has been established as Japan's leading trade show for tools and hardware industry since its launch in 2010, continuously expanding its size year by year. In 2019, 250 exhibitors and 45,000* visitors will gather from around the world, and active business dealings will be taking place everywhere on site.
TOOL JAPAN is now renowned as the best sourcing venue for retailers (home centres, tool shops, hardware shops, etc.), importers, wholesalers, professional users (contractors, landscapers, mechanics, farmers, etc.), manufacturers, etc. to discover the latest products as well as the industry trend.
The show provides exhibitors with a great opportunity to promote their latest products on site. Therefore, major tool brands have already decided to exhibit at the show this year, such as MAKITA, Husqvarna AB, Koki Holdings, Fujiwara Sangyo, etc. Additionally, with the special seminars conducted by WORKMAN, CAINZ, and MonotaRO, the expectations from both exhibitors and visitors are higher than ever, promising concrete business connections on site.
Visit www.tooljapan.jp to find out more.