Looking back at FABTECH 2019: The biggest and baddest show to date
Dec 20, 2019
Annual "Super Bowl" for metal fabricators, big and small alike, gets better and better each year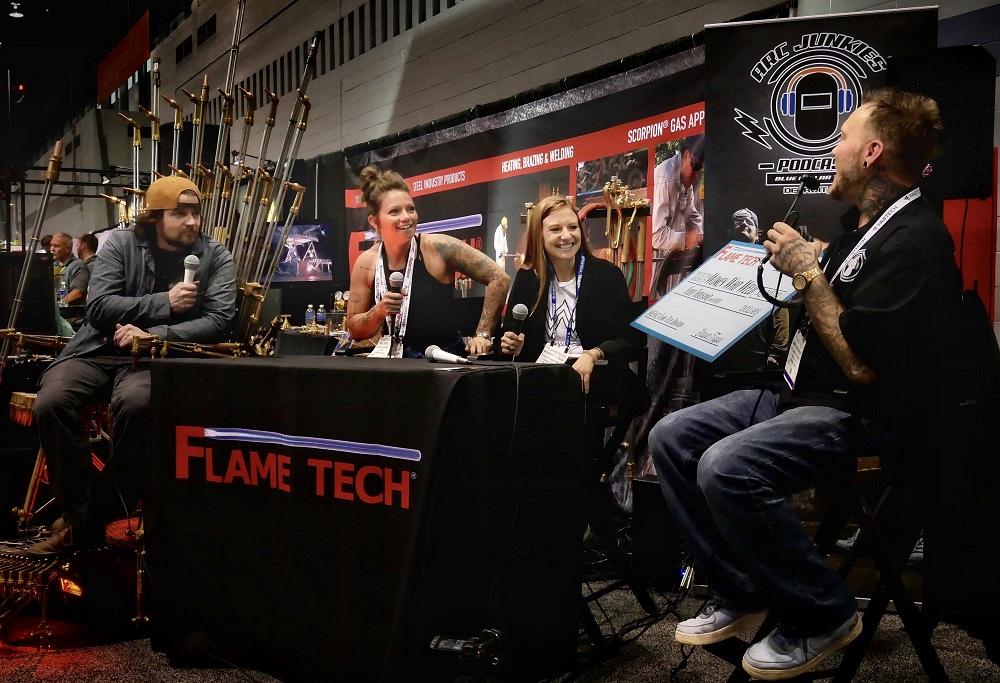 This year's FABTECH® show once again lived up to the hype.
McCormick Place in Chicago was a gracious host to the many tons of fabricating and metal shaping equipment and scores of sales and purchasing teams, industry execs, and individual skilled workers who descended upon the Windy City for what we in the community have dubbed "Our Super Bowl." After-parties and pre-parties and welding competitions and demonstrations by both man and machine meant there was never a dull moment.
Also, Jimmy McKnight and I officially announced that I've joined him as a permanent co-host of the Arc Junkies podcast – look for more to come on this soon.
FABTECH and the two show sponsors I'm most familiar with, the American Welding Society (AWS) and Fabricators & Manufacturers Association International (FMA), have year over year done an increasingly better job of understanding the changes our industry is going through. In the past this was a tradeshow focusing on connecting major brands with volume purchasers, and realistically (and understandably) that is still its bread and butter.
But five years ago this show as a whole was not exactly geared toward small-business owners, individual tradespeople, and blue-collar social media personalities. The view from most major exhibitors was kind of like "the small fish are taking away resources and time we could be using to land whales." Many of them wouldn't give us the time of day.
With FMA and AWS leading the way, FABTECH organizers made a conscious decision to not only include but, in many ways, cater to the next generation of fabricators and engineers. It's a prescient move because nothing is done in a vacuum.
The industry's corporate side doesn't have some sort of invisible wall protecting it from the real world we live and operate in. You never know whose small shop will blow up next and suddenly need six figures' worth of equipment, or which youngster grows into a decision-making role at a large manufacturer. Social media platforms like Instagram are growing into blue-collar marketing tools as brands large and small have learned to embrace the "influencer" and "brand ambassador" culture.
Popular creators on Instagram and YouTube are now rock stars online and at FABTECH. They make appearances, display their work, host welding contests, and sponsor giveaways to draw traffic to their brand partner's booth. Several exhibitors even hosted Arc Junkies to do live podcasts from the show floor.
FABTECH is very cognizant of this brave new world and partnered with some of our community's social media personalities to promote our attendance and any specific events or appearances we were due to make throughout the week. They gave us access to the show organizers to discuss the show and its evolution as well.
All in all, it was the biggest and baddest FABTECH to date. Million-dollar deals were being made at one end and influencers were connecting with brands on the other to foster mutually beneficial relationships. 2020 is going to be a banner year for the fabrication community, and I'll see you at FABTECH in Las Vegas for our next Super Bowl.